Harris & Daughter Home Goods
Residency at
Recess
, 2018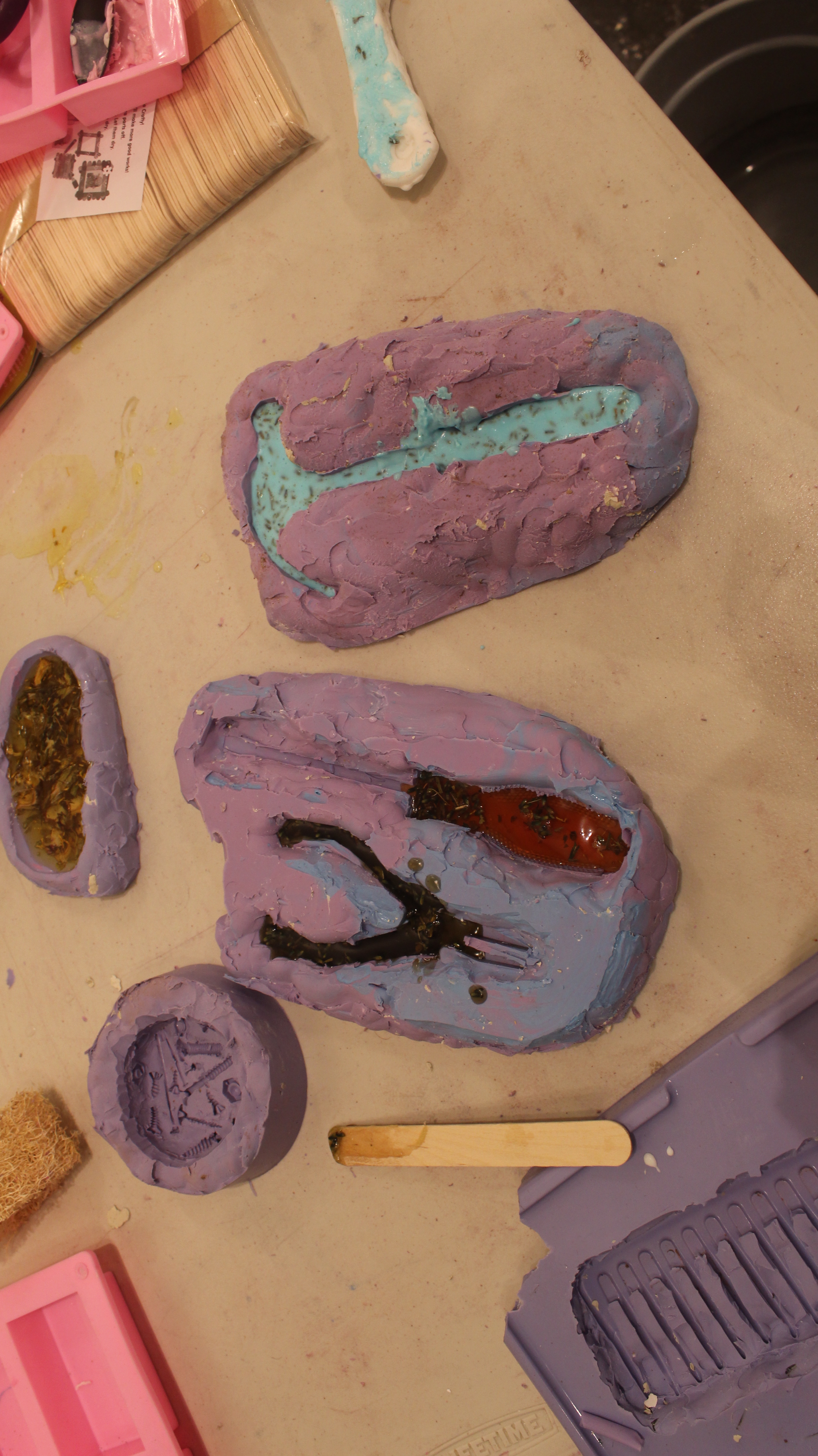 from the Recess website:
With the help of the artist's mother, Sheila Harris, Harris-Babou will devote the duration of her Session to shooting a new video work on a film set that she will construct in the space. Throughout her Session, Sheila and Ilana will engage visitors as "special guests" in an ongoing video piece and enlist the public as participants in video tutorials informed by the aspirational logic of cooking and home improvement television programs. Guests will be considered experts on wall insulation, plumbing, and home appliances, disrupting conventional assertions of specialist knowledge.
In hijacking the language of home improvement television, Harris and Daughter Home Goods will invite visitors to participate in the creation of hypothetical domestic products that alternate between the glossy, the ephemeral, and the abject. Visitors will mold hybrid ceramic objects on site that verge on the productive and useless, questioning the ways in which consumer home products offer the promise of an ordered life through the possibility of an ordered home. Ilana is interested in how the artist's studio might be analogous to other spaces of creation, such as the kitchen or toolshed. The project explores the ways we shape our identity by surrounding ourselves with what we have made.
Like the home, the hardware store is a site fraught by hierarchies and presuppositions of gender. Working in direct opposition to both the expensive home design stores that fill New York City neighborhoods today as well as the notion of the artist as solitary genius, Harris and Daughter Home Goods will ask visitors to consider which kinds of creative labor are revered and which are mundane. What is different, or the same, in the space of the studio and the space of the kitchen? And how do the notions of the taste, class, and specialized knowledge that define these spheres foreclose the possibilities for us to reimagine them anew?
installation image credit:Wendy Ploger
images of "Stacy Makes a Cake" a performance by Grace Whiteside